Recombinant human BDNF protein (Qk050)
Human BDNF (brain-derived neurotrophic factor) protein is an important regulator of neural development, maintenance, and function, and is used in the differentiation of human pluripotent stem cell-derived neural progenitors to neurons and cortical organoid protocols.

Qkine human BDNF protein is high purity, animal-free and carrier protein-free for reproducible results.
Summary
>97%, by SDS-PAGE quantitative densitometry

14 kDa

Manufactured in our Cambridge, UK laboratories

Lyophilized from acetonitrile, TFA

Resuspend in 10mM HCl, prepare single use aliquots, add carrier protein if desired and store frozen at -20°C or -80°C
Featured applications
Differentiation of iPSC derived neural progenitors to neurons
Bioactivity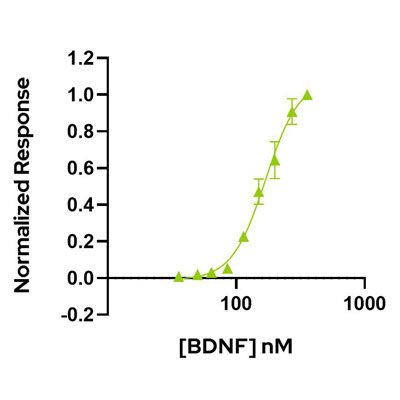 BDNF activity is determined using a rat C6 glioma cell proliferation assay. Cells were incubated with different concentrations of BDNF for 7 days before assay measurement. Cell proliferation is measured and normalized.
EC50 = 169.4 nM (2372 ng/mL).
Data from Qk050 lot #104346.
Purity
BDNF migrates as a single band at 14 kDa in non-reducing (NR) conditions and upon reduction (R).  No contaminating protein bands are visible.
Purified recombinant protein (3 µg) was resolved using 15% w/v SDS-PAGE in reduced (+β-mercaptothanol, R) and non-reduced (NR) conditions and stained with Coomassie Brilliant Blue R250.  Data from Qk050 batch #104346.
We are a company founded and run by scientists to support innovation in stem cell biology and regenerative medicine.  To enhance reliability and reproducibility in your applications, all our products are exceptionally high purity, with complete characterisation and bioactivity analysis on every lot.
Protein background
BDNF is a member of neurotrophin protein family, a family essential for the development, maintenance, and function of vertebrate nervous systems (Bekinschtein and von Bohlen und Halbach, 2020). BDNF regulates many aspects of neuronal development, including neuronal differentiation, growth, synapse formation, maturation and refinement, (Park and Poo, 2012), as well as neural stem cell survival, expansion, and differentiation (Chen et al. 2013). BDNF acts through the receptor TrkB to activate MAPK, PI3K and PLC-γ signalling cascades (Foltran and Diaz, 2016). BDNF is used in differentiation of human pluripotent stem cell (hPSC)-derived neural progenitor cells into neurons (Brafman, 2015) and cortical organoids (Jacob et al. 2020).
Our products are for research use only and not for diagnostic or therapeutic use.  Products are not for resale.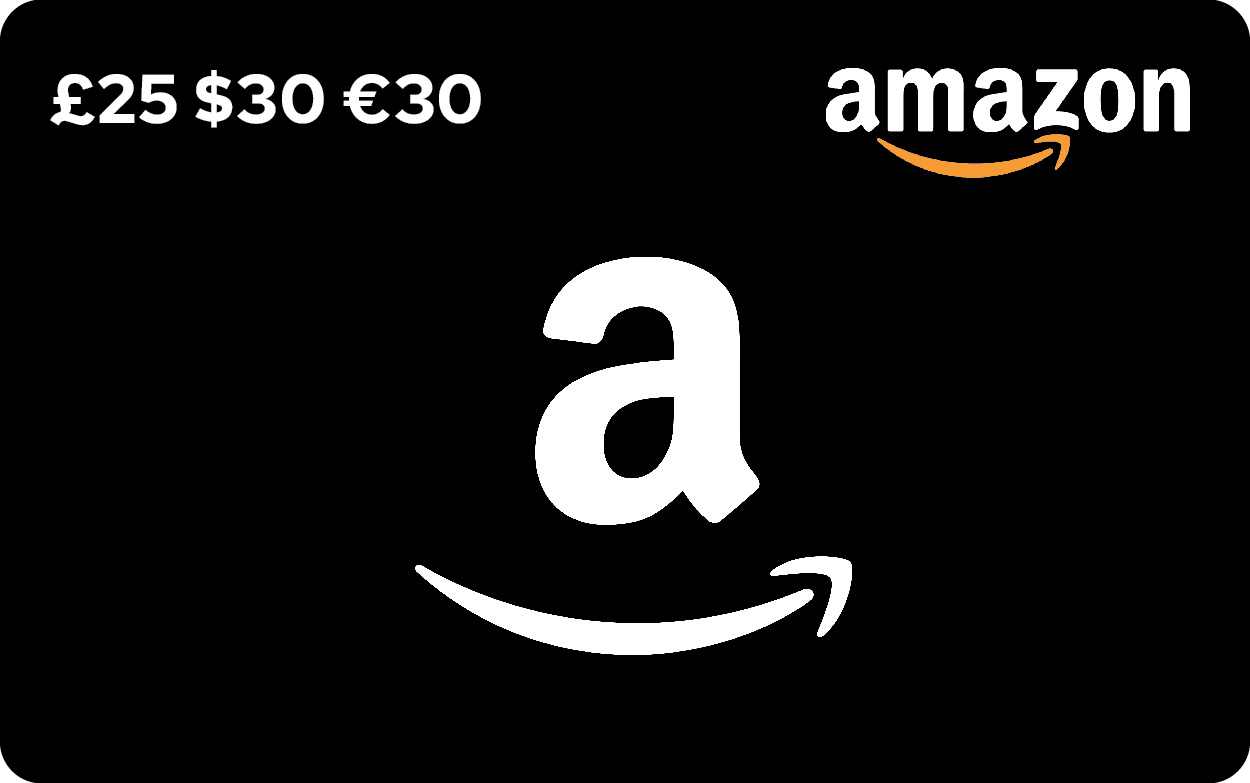 Receive an Amazon gift voucher when you leave us a review.
£25, $30 or €30 for reviews with an image and £10, $15 or €15 for reviews without an image