Academic innovation combined with high purity manufacture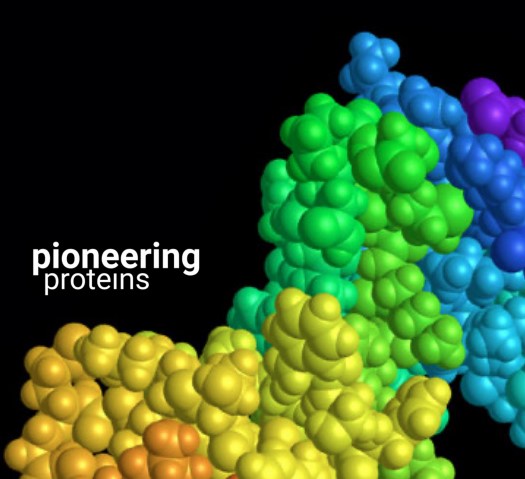 Protein engineering from world-leading groups

Licensed through technology transfer process

Highest quality animal-free manufacture

Stringent purity and bioactivity testing

Adding value and innovation to stem cell science
Engineering novel functionality or specificity into growth factor proteins is a research time and resource intensive process. Successful new engineered proteins with unique properties of interest to stem cell science or regenerative medicine shouldn't be retired to the back of the freezer.
To support translation of basic science, we are proud to launch our Pioneering Protein range; modified proteins developed by academic laboratories and manufactured to our high purity and bioactivity standards.
Are you interested in adding your own protein to the pioneering proteins range? Please contact proteins@qkine.com.
Our scientists are here to help.
Please contact us with questions, product suggestions and ideas.
Contact us