Thermostable FGF2-G3 is a hyperstable form of FGF-2 (bFGF), the essential component for the maintenance of pluripotency in stem cell media.
FGF-2, also known as basic FGF or bFGF, is the essential component in all embryonic and induced pluripotent stem cell media for maintenance of pluripotency. However, FGF-2 is inherently unstable and prone to proteolytic degradation and aggregation. This fundamental biochemical instability, and therefore low half-life in culture media (<10 h), is an important contribution to the need for frequent media changes and challenges in improving homogeneity during stem cell proliferation and subsequent differentiation.
We have licensed thermostable (heat stable) FGF-2 (bFGF) technology – FGF2-G3 – from Enantis. This innovation was combined with our manufacture expertise to generate an animal-free thermostable (heat stable) FGF2-G3 protein to provide compatibility with stem cell culture process development and scale-up. Additionally, we offer both FGF2-G3 145aa (Qk052) and the 154aa original form (Qk053) so you can compare directly with the wild-type FGF-2 that you currently use.
If you would like to evaluate FGF2-G3, please contact us.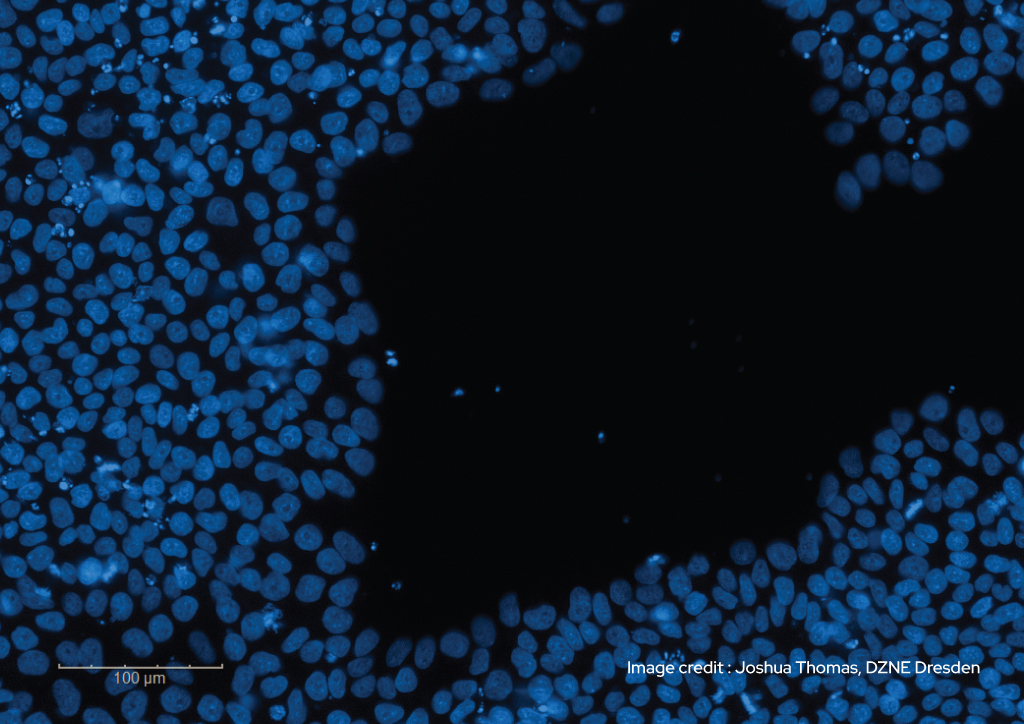 A brief history of FGF-2 in stem cell culture
FGF-2 (bFGF) proteins for media optimization
FGF-2 is an essential growth factor protein for many applications of stem cell culture. To allow you to fully optimize your protocol, we offer our FGF-2 in species-specific forms and in two lengths, 145 aa and 154 aa.
The 9 aa pro-segment of FGF-2 present in the 154 aa form is not required for biological activity and is thought to have roles in the localization of FGF-2 in vivo. We want to allow scientists to compare directly with their existing FGF-2, so we manufacture both forms in our wildtype FGF-2, and in our thermostable version, FGF2-G3.
FGF2-G3 145 aa and 154 aa
FGF2-G3
FGF2-G3 (FGF2-STAB®) is a bioactive and high quality thermostable (heat-stable) engineered form of FGF2 (bFGF). FGF2-G3 supports high-quality, cost-effective cell culture preventing the need for frequent media changes (stable for > 7 days in culture). The patented FGF2-G3 technology combines protein manufacturing expertise from Qkine for weekend-free cell culture.
Species-specific FGF-2
Species-specific growth factors ensure that researchers can fully define and optimize their media, supporting emerging fields such as cellular agriculture. Qkine has a range of species-specific FGF-2, including zebrafish, mouse, and bovine/porcine.
Wild-type FGF-2
Human FGF2 /bFGF protein is highly bioactive and animal-derived component free. FGF2 (bFGF) has been used for the culture, maintenance and differentiation of induced pluripotent stem cells (iPSCs) and mesenchymal stem cells (MSCs).
FGF-2 is available in two forms, 145 aa and 154 aa, to allow you to fully optimize your media.