Recombinant human EGF protein (Qk011)
Human EGF protein is a potent EGF-family growth factor used in many human and mouse organoid and stem cell culture systems including intestinal and tumor (cancer) organoid culture.
A pure 6.3 kDa biologically active mature human epidermal growth factor. Our recombinant EGF protein is manufactured to the highest purity in E. coli and extensively tested, making it ideal for use in chemically defined iPSC, ESC and organoid culture media.
Summary
High purity human EGF protein (residues 971-1023, Uniprot: P01133)

>97%, by SDS-PAGE quantitative densitometry

Animal-free (AOF) and carrier protein-free

Manufactured in our Cambridge, UK laboratories

Lyophilized from acetonitrile, TFA

Resuspend in 10mM HCl at >100 µg/ml, prepare single use aliquots, add carrier protein if desired and store frozen at -20°C or -80°C
Bioactivity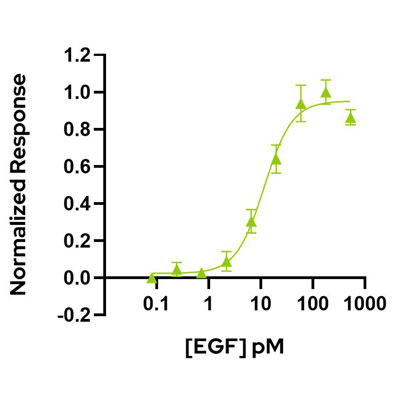 EGF activity is determined using the Promega serum response element luciferase reporter assay (*) in transfected HEK293T cells. Cells are treated in triplicate with a serial dilution of EGF for 3 hours. Firefly luciferase activity is measured and normalized to the control Renilla luciferase activity.
EC50 = 11.6 pM (72.8 pg/mL).
Data from Qk011 lot #10.
Purity
EGF protein migrates as a single band at ~12 kDa in non-reducing (NR) and 9 kDa in reducing (R) conditions.
Purified recombinant protein (7 µg) was resolved using 15% w/v SDS-PAGE in reduced (+β-mercaptothanol, R) and non-reduced conditions (NR) and stained with Coomassie Brilliant Blue R250.  Data from Qk011 lot #011.
We are a company founded and run by scientists to provide a service and support innovation in stem cell biology and regenerative medicine.  All our products are exceptionally high purity, with complete characterisation and bioactivity analysis on every lot.
Protein background
Human epidermal growth factor (EGF) stimulates cell proliferation and differentiation. It is used extensively in induced-pluripotent stem cell (iPSC) and embryonic stem cell (ESC) culture systems for the successful expansion and differentiation of epithelial, neural, mesoderm and hematopoietic lineages.
Recombinant EGF protein is a key component of many organoid media, along with other stem cell niche factors, R-spondin 1, Noggin or Gremlin, Wnt3a and FGF10. In addition, recombinant EGF is used for establishing and maintaining intestine, stomach, liver, pancreas, brain and cancer organoids.
Members of the human epidermal growth factor family are synthesized as type I transmembrane precursor proteins, often containing several EGF domains in the extracellular region. Proteolysis yields mature proteins that are released from the cell surface1. The mature form of human EGF protein comprises 53 amino acids2. Epidermal growth factor binds to high-affinity EGF receptors (EGFRs) and promotes receptor dimerization and clustering leading to activation of downstream signalling pathways, including PI3K, ERK1/2, JAK/STAT, β-catenin, and calcium signalling3.
Our products are for research use only and not for diagnostic or therapeutic use.  Products are not for resale.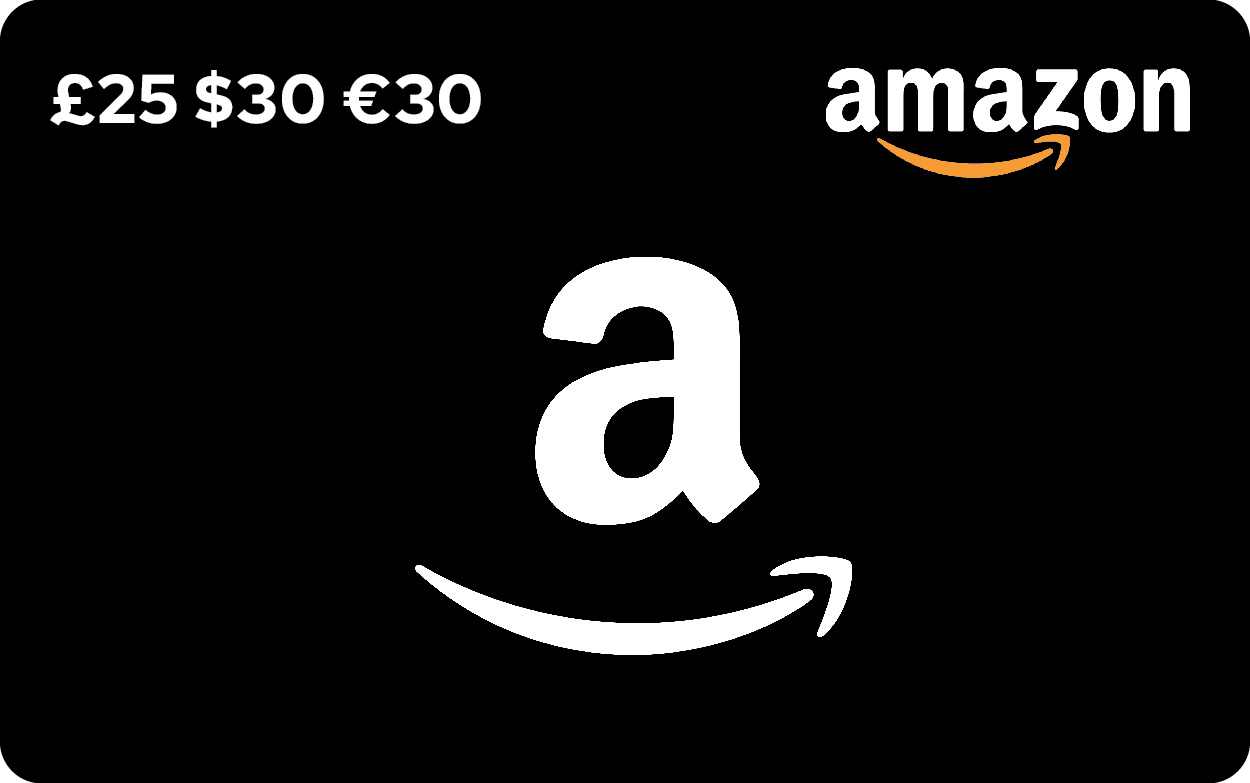 Receive an Amazon gift voucher when you leave us a review.
£25, $30 or €30 for reviews with an image and £10, $15 or €15 for reviews without an image