Growth Factors made for Stem Cells
Animal-free
We control every step of protein manufacture ensuring all our products are completely animal-free
Total transparency
Stringent purity and bioactivity testing data for all proteins – know what you are giving your cells
Protein innovation
Our R&D team are dedicated to solving stem cell culture challenges with optimised forms and animal-free firsts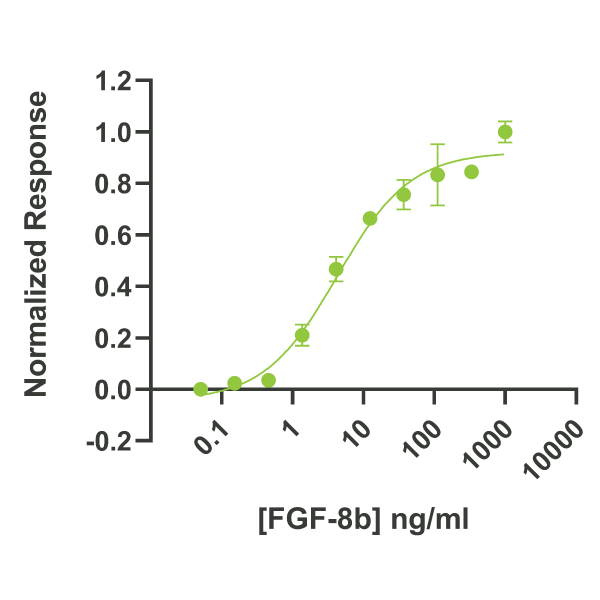 FGF-8a and FGF-8b now available 
We have launched FGF-8a and FGF-8b as part of our neural stem cell range. Manufactured in our Cambridge facility, these recombinant proteins are animal-free and highly bioactive.
FGF8a and b play a key role in the regulation of embryogenesis, cellular proliferation, differentiation, and migration. Order now.
Qkine is a #21toWatch Top21.2023 winner!
We are excited to have been recognised in this year's Cofinitive #21toWatch awards.
This award recognises the People, Companies, and 'Things' that are setting the standards in innovation and entrepreneurship across the Cambridge, UK ecosystem.

"Our lab has been using FGF2 and activin A from Qkine in stem cell cultures for many months now. Our epiblast stem cells and trophoblast stem cells never looked better. Qkine has provided us with exceptional customer service and most importantly top-quality, affordable growth factors. We will be definitely using their products in the future."
"We have used GDF15 from Qkine in cellular experiments and in vivo and it performs very well. Qkine staff are communicative and efficient and delivery times are excellent."
Our scientists are here to help.
Please contact us with questions, product suggestions and ideas.
Contact us