2021 was a year of adapting to change.  Like everyone in science, we have found the supply chain has been interesting at times.  It has been a delight this year to have the opportunity to work with so many talented scientists who are overcoming these practical hurdles and developing new organoid models, working out ways to scale stem cell protocols and those at the forefront of new technologies, such as cultivated meat, which are exploding into public awareness.  Achieving our ISO9001: 2015 certification earlier this year was a milestone for the company and we are building on this to scale so we can support more customers and contribute to exciting developments in ex-vivo cell manufacturing.  With new collaborations and exciting R&D plans, we're certainly looking forward to 2022!
Best regards,
Catherine (CEO and Founder)
2021 – the year of pluripotency
Our New Year's resolution for 2021 was to complete our pluripotency range to provide a complete range of animal-free, super high purity growth factors for iPSC and ESC culture. Our R&D and manufacture teams have done a great job and added animal-free core pluripotency media growth factors NRG1, IGF1, IGF1 LR3, PDGF-BB; joining our popular TGFβ1 PLUS and activin A.  This allows the production of fully animal-free E8 and related media for the first time.  However, like all resolutions, we set off well and then got slightly side-tracked! The issues with stability of FGF2 (bFGF) in culture media was one that we felt needed tackling. Following the publication of the B8 media paper, when the opportunity arose to collaborate with the superb team at Enantis to make FGF2-G3 widely available, we jumped at the opportunity.  After a little protein manufacture magic to remove tags and make comparable forms to 145aa and 154aa wild-type FGF2s, we launched our new hyperstable FGF2-G3 products in October this year.
In culture, the functional half-life of FGF2-G3 is >7 days compared to <10 h for wild-type FGF 2, providing a tool to enhance homogeneity in iPSC culture and adapt media change frequency. We are working with labs to explore the full potential of FGF2-G3 so please contact our team if you have great ideas and would like to collaborate. We have another animal-free star of our pluripotency range on its way, TGFβ3, which we'll launch early in 2022.
The potential of organoids as therapeutics, in addition to research models, has been in the news several times this year.  Since Qkine was founded five years ago, improving organoid growth factors has been one of our core aims.  Better growth factors for organoid culture is essential as in long-term culture any variation in media quality is amplified.
This year, we have continued adding to our organoid range:
KGF (FGF-7) – a core component of many organoid media recipes, our KGF is animal-free, cost-effective and suitable for chemically defined media
Noggin – used in intestinal, pancreatic, lung and tumor-derived organoids. Both mouse and human Noggin are available.
BMP4 – our animal-free BMP4 has higher bioactivity than mammalian-expressed alternatives
The complete range of organoid growth factors, including animal-free R-spondin 1 and HGF NK1, and some helpful resources, are available here.
new year, new R&D projects
What are our resolutions for 2022? We have been talking to the scientific community about challenges with protocol optimization, and we are going to help build better growth factor choices for the seriously exciting areas of neural and haematopoietic stem cells, and growth factors for cellular agriculture.
We are really excited to dedicate more of our R&D towards cellular agriculture.  This is both an emerging industry that promises a sustainable alternative to conventional high environmental impact meat, and is catalysing cool protein science and will fuel innovation in the next few years. So far, many cultivated meat "farmers" have been using human growth factor proteins in their R&D phase.  As biology and consumer perception drive the need to change this, protein manufacturers need to adapt to support the needs of these scientists and provide species-specific and engineered proteins.  Also, in our opinion, lack of innovation and choice is seriously holding back exciting areas in the cultivated sea-food space where there is an immediate opportunity to alleviate pressing environmental and biodiversity impacts. Our growth factors are already being used in cellular agriculture and veterinary research (check out this pre-review paper from Stephen Meek and the Burdon lab), and we are excited to work with researchers in these areas to innovate in this space and tackle scale-up barriers.
If you have any suggestions of proteins you would like to see joining our catalogue, or would like to collaborate on exciting developments in cell culture optimization, please let us know!
festive delivery and new distribution partners
We have expanded our network of knowledgeable local distributors to make it as easy as possible to get Qkine growth factors wherever you are working. Our distributors in Germany, Austria, Switzerland, Poland, Nordic/Baltic regions, Italy, South Korea, Japan, China, Singapore and Australia are ready to support customers and you'll always have access to our experienced team at Qkine HQ in Cambridge, UK!
join the #mymimosa growathon!
It has been a delight and privilege to meet our customers in person in the last couple of months, something we took for granted before. At recent events hosted by the London Stem Cell Network and Cambridge Stem Cell Institute, it was a joy to share our sensitive plant Mimosa pudica packs as a fun and sustainable alternative to the conference classic… more pens. If you would like to join in our lab #mymimosa growathon, and are based in the UK, please request a pack on our website.  Please tweet us with your progress @qkinebio #mymimosa – there may be a prize!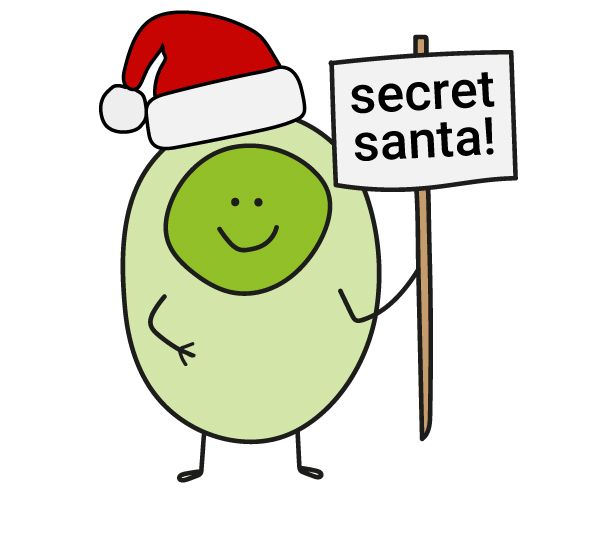 sign up to hear about the latest in growth factor innovation, new products and cool stem cell science
We respect your time! You will receive update emails only when there is something important to say and our privacy policy is available here. You can unsubscribe at any time.