Recombinant human/mouse/rat/bovine/porcine Activin A protein (Qk001)
Human/mouse/rat/bovine/porcine activin A protein is a TGFβ family growth factor used frequently for the maintenance of pluripotency in induced pluripotent stem cell (iPSC) and embryonic stem cell (ESC) culture.  Recombinant human Activin A protein is also used in many stem cell differentiation protocols, including for directed differentiation into endoderm lineages such as hepatocyte and pancreatic cells.   This protein has been extensively validated for highly reproducible stem cell culture.  Qkine founder, Marko Hyvönen, developed the protocol for making high purity activin A and this protein is used at the Cambridge Stem Cell Institute.
High purity mature bioactive dimer. Animal-free (AOF) and carrier-protein free (CF).  Rigorously benchmarked against other commercial sources.
Summary
Bioactive mature domain of recombinant human activin A protein, residues 311-426, (Uniprot: P08476)

>98%, by SDS-PAGE quantitative densitometry

Animal-free (AOF) and carrier protein-free.

Manufactured in our Cambridge, UK laboratories

Lyophilized from acetonitrile, TFA

Resuspend in 10mM HCl at >100 µg/ml, prepare single use aliquots, add carrier protein if desired and store frozen at -20°C or -80°C
Featured applications
Induced pluripotent and embryonic stem cell differentiation and maintenance

Regulated by the high-affinity inhibitor, follistatin1
Bioactivity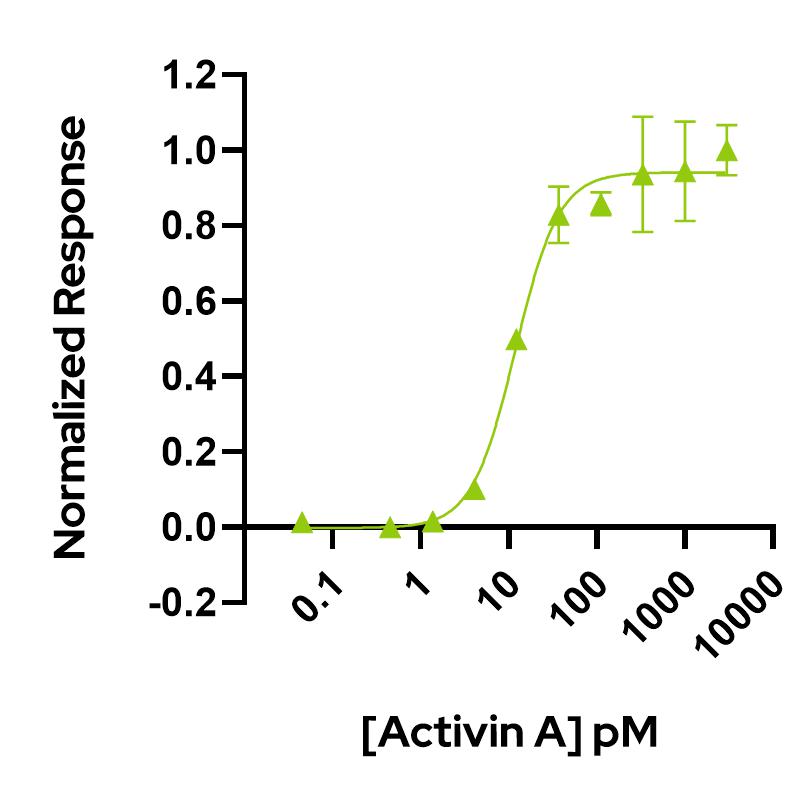 Activin A activity is determined using the activin-responsive firefly luciferase reporter assay in stably transfected HEK293T cells. Cells are treated in triplicate with a serial dilution of Activin A. Firefly luciferase activity is measured and normalized. EC50 = 11.9 pM (309.4 pg/mL). Data from Qk001 lot #104276.
Purity
ActA migrates as a single band at 24 kDa in non-reducing (NR) and 13 kDa as a single monomeric species upon reduction (R).  No contaminating protein bands are visible.
Purified recombinant protein (7 µg) was resolved using 15% w/v SDS-PAGE in reduced (+β-mercaptothanol, R) and non-reduced conditions (NR) and stained with Coomassie Brilliant Blue R250.  Data from Qk001 lot #011.
We are a company founded and run by scientists to provide a service and support innovation in stem cell biology and regenerative medicine.  All our products are exceptionally high purity, with complete characterisation and bioactivity analysis on every lot.
Protein background
Activin A is a member of the TGFβ family of growth factors.  Activin A is used frequently in stem cell differentiation and maintenance media.  It also has vital physiological roles in the regulation of embryogenesis, development of the reproductive system, wound healing and regulation of immune responses.  In vivo, the high-affinity inhibitor follistatin and inhibins tightly regulate activin A activity (1).  Follistatin is secreted into the media during stem cell culture.   However, the impact on the efficiency of stem cell differentiation and cellular homogeneity has not been studied closely (see this discussion for more information).
Activins are disulfide-linked homo- and heterodimers of four inhibin β chains. The best-characterized are activin A and activin B, homodimers of inhibin βA and inhibin βB, respectively. Activins, like all other members of the TGF-β family, are synthesized as large precursors consisting of an N-terminal signal peptide, a pro-domain of 250–350 residues and a highly conserved mature domain. The pro-domain, which is cleaved off in the mature protein, has important roles in the biosynthesis, stabilization, transportation and signalling of the growth factors in the body2.
Recombinant activin A is used in stem cell maintenance of pluripotency in many human induced pluripotent stem cell and human embryonic stem cell lines3, and to induce stem cell differentiation into definitive endoderm4 and other cell fates.
Qkine recombinant activin A protein has been extensively validated and benchmarked with other suppliers' proteins in stem cell culture and other assays.  You can view the results of this analysis and a commentary by Qkine's founder Marko Hyvönen.
Our products are for research use only and not for diagnostic or therapeutic use.  Products are not for resale.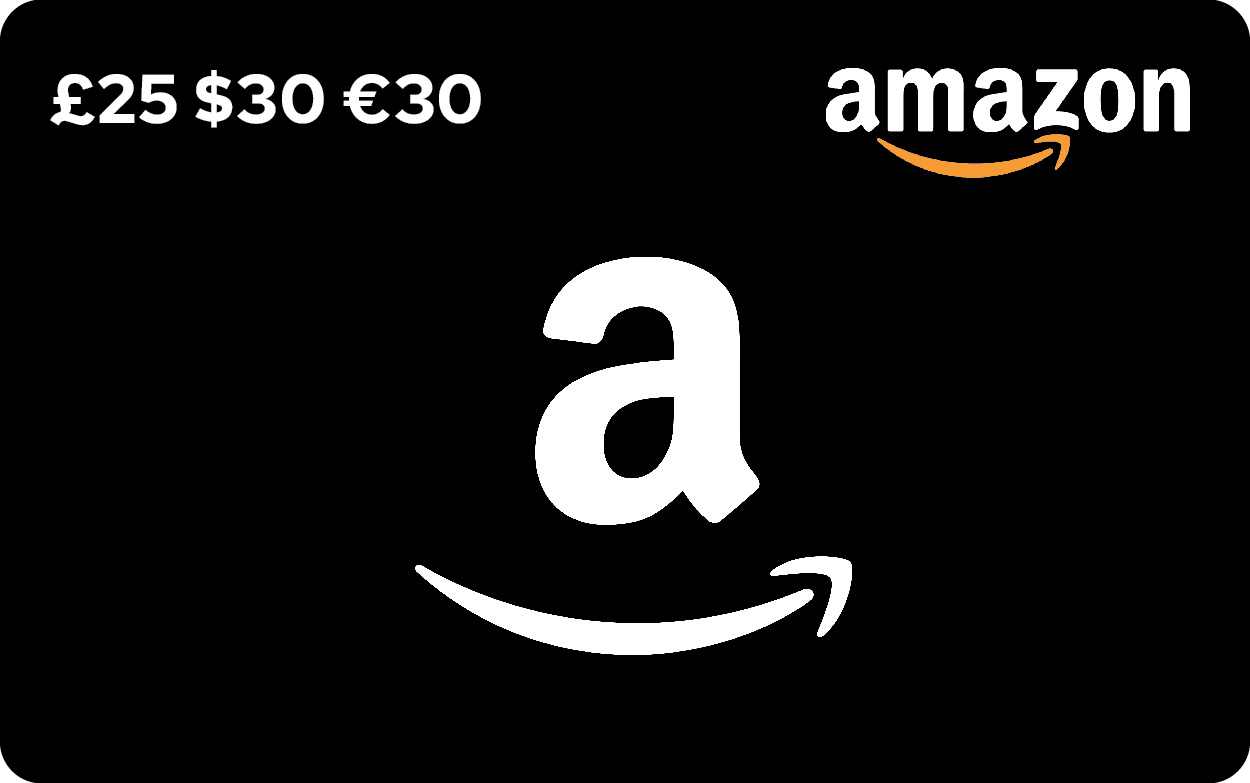 Receive an Amazon gift voucher when you leave us a review.
£25, $30 or €30 for reviews with an image and £10, $15 or €15 for reviews without an image