Recombinant human PDGF-AA protein (Qk043)
Human PDGF-AA (platelet derived growth factor AA) protein is a homodimer of PDGF-A peptide chains. This protein is a potent mitogen involved in embryogenesis.1 PDGF-AA is commonly used to differentiate human pluripotent stem cell (hPSC)-derived neural progenitor cells into oligodendrocyte precursor cells.2
High purity 29 kDa disulfide–linked bioactive dimeric human PDGF-A protein. Animal-free (AF) and carrier protein-free.
Summary
High purity human PDGF-AA protein (Uniprot:P04085)

>97%, by SDS-PAGE quantitative densitometry

Manufactured in our Cambridge, UK laboratories

Lyophilized from acetonitrile, TFA

Resuspend in water at >100 µg/ml, prepare single use aliquots, add carrier protein if desired and store frozen at -20°C or -80°C
Featured Applications
Differentiation of human pluripotent stem cell (hPSC)-derived neural progenitor cells into oligodendrocyte precursor cells
Bioactivity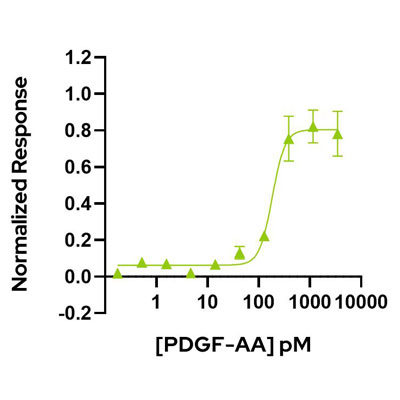 PDGF-AA activity is determined using the CellTiter-Glo (Promega) luminescence assay in Balb/c 3T3 cells. Cells are treated in triplicate with a serial dilution of PDGF-AA for 3 days. Cell viability is measured and normalized.
EC50 = 183.3 pM (5.3 ng/mL).
Data from Qk043 lot #104307.
Purity
PDGF-AA migrates as a single band at ~30 kDa in non-reducing (NR) conditions and ~15 kDa upon reduction (R). The additional faint lower molecular weight band in the reduced condition (R) is due to the harsh treatment required to fully reduce the disulfide linked dimer.
Purified recombinant protein (3 µg) was resolved using 15% w/v SDS-PAGE in reduced (+β-mercaptothanol, R) and non-reduced (NR) conditions and stained with Coomassie Brilliant Blue R250.  Data from PDGF-AA Qk043 batch #104307.
We are a company founded and run by scientists to support innovation in stem cell biology and regenerative medicine.  To enhance reliability and reproducibility in your applications, all our products are exceptionally high purity, with complete characterisation and bioactivity analysis on every lot.
Protein background
Platelet derived growth factor (PDGF) is part of the PDGF/VEGR family. As the name suggests it is produced by platelets, and by several other cell types including endothelial cells, fibroblasts, vascular smooth muscle cells, osteoblasts, glia and neurons.3 In platelets, PDGF is stored in α-granules, and released in response to platelet activation, leading to stimulation of epithelial cells.
PDGFs are dimers of PDGF-A, -B, -C or -D polypeptide chains, arranged in homodimers (eg PDGF-AA and PDGF-BB) or heterodimers (eg PDGF-AB). There are two receptors for PDGFs, PDGFR-α and PDGFR-β. PDGFR-α is a receptor for all PDGF dimers apart from PDGF-DD, while PDGFR-β is a receptor for PDGF-BB and PDGF-DD.4 Activation of these receptors by PDGF leads to activation of downstream signalling pathways including PI3K, MAPK and STAT3 pathways.5 PDGF plays an important role in embryonic development, cell proliferation, cell migration and angiogenesis. PDGF is a potent mitogen for cells of mesenchymal origin such as fibroblasts, glial cells and vascular smooth muscle cells.
Our products are for research use only and not for diagnostic or therapeutic use.  Products are not for resale.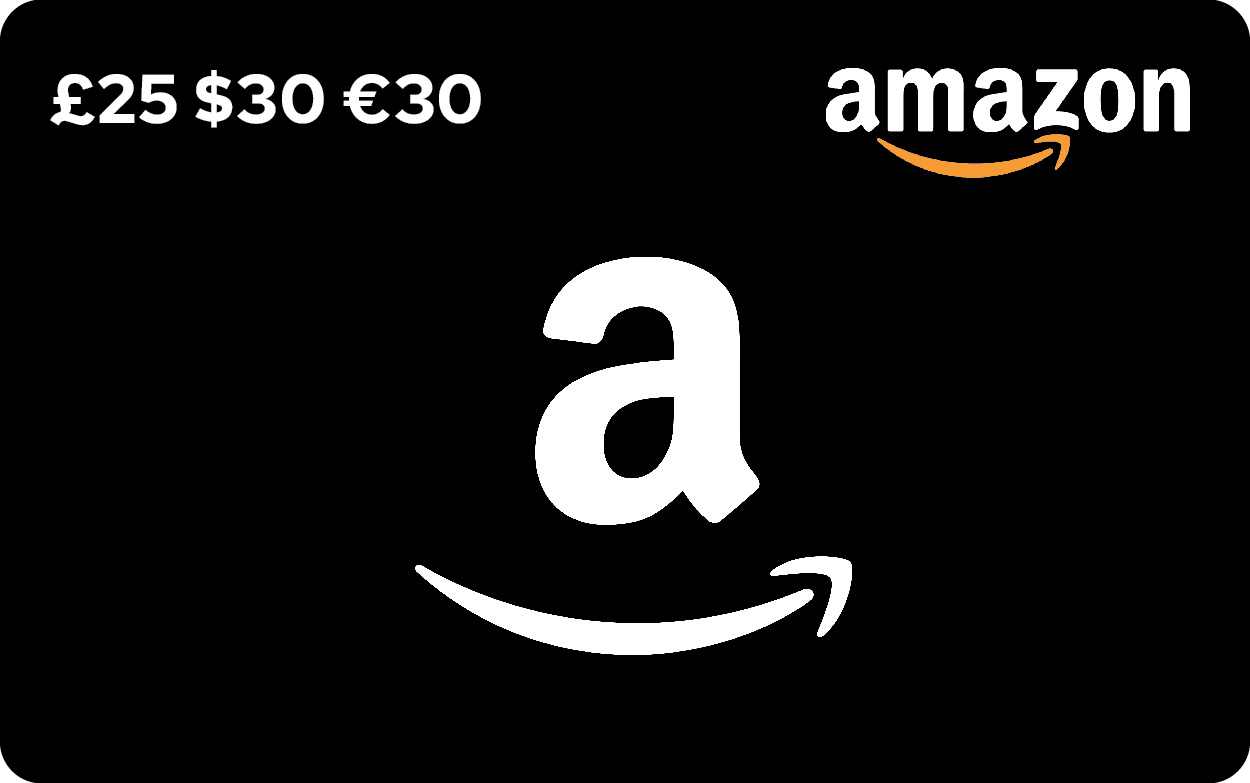 Receive an Amazon gift voucher when you leave us a review.
£25, $30 or €30 for reviews with an image and £10, $15 or €15 for reviews without an image