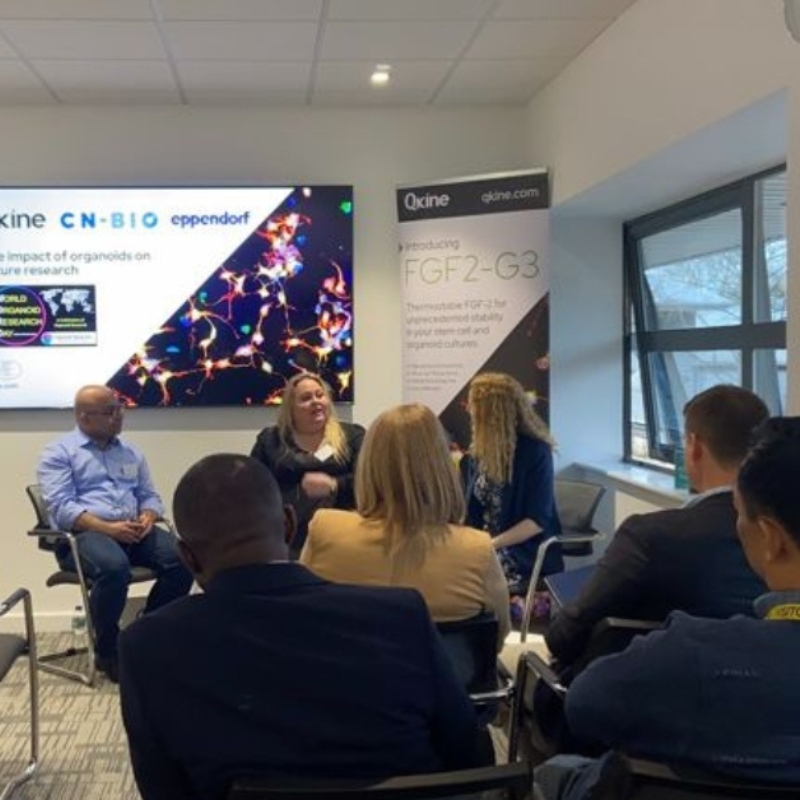 World Organoid Research Day
Yesterday was World Organoid Research Day which we celebrated in our new premises. We hosted a series of speakers and discussions between academic and industrial researchers and suppliers in the field. We were very fortunate to be joined by Dr Hassan Rashidi, University College London, and Dr Lindsey Edwards, Kings College London, who gave excellent talks and participated in our fireside chat on 'The impact of organoids on future research'. We'll soon be releasing the videos of all the talks on our website and will share them when they are available.
FGF-8a and FGF-8b now available
We have launched FGF-8a and FGF-8b as part of our neural stem cell range. Manufactured in our Cambridge facility, these recombinant proteins are animal-free and highly bioactive. FGF-8a and FGF-8b play a key role in the regulation of embryogenesis, cellular proliferation, differentiation, and migration.
Last chance to enter!
Our image and video competition ends this month on March 31, 2023. We've had some incredible images already submitted and these will be judged by a panel of our scientists. The winner will receive a pair of Apple Air Pods or an alternative brand if preferred. There's still time to enter, simply upload an image or video of your stem cell or organoid cultures.
Sign up to hear about the latest in growth factor innovation, new products and cool stem cell science
We respect your time! You will receive update emails only when there is something important to say.  Our privacy policy is available here. You can unsubscribe at any time.