Growth factors are essential for replacing fetal bovine serum (FBS) in media for ethical and scalable culture of stem cells for applications requiring highly reproducible culture conditions. This is especially true for iPSC and organoid based regenerative medicines. As these progress towards the clinic, we need to provide evidence for a GMP-compliant cell manufacture process. However, there is a lack of clarity when defining GMP-compliance for ancillary (raw) materials, such as growth factors. We'll be exploring this topic further on Linkedin this month, please join us.
Best regards,
Catherine (CEO and Founder)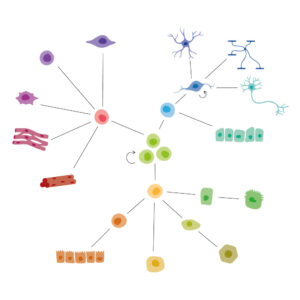 hPSC directed differentiation
Download our latest infographic on directed differentiation of human pluripotent stem cells (hPSCs) towards specific cell types. This overview depicts the growth factors required to derive different cell types from hPSCs, with all methods corresponding to published work on human cells.
Tech tip of the month
Our tech tip this month is on reconstituting TGF beta family proteins. Always use a low pH (for example, 10mM HCl) as they will precipitate in physiological buffer. The low pH aids the maintenance of the correct disulphide structure by minimising disulphide bond exchange reactions.
Sign up to hear about the latest in growth factor innovation, new products and cool stem cell science
We respect your time! You will receive update emails only when there is something important to say.  Our privacy policy is available here. You can unsubscribe at any time.