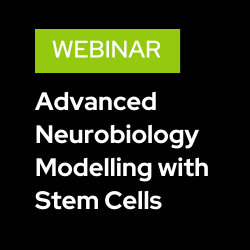 Webinar: Advanced neurobiology modelling with stem cells
Join us on 28th september and learn from our speakers about innovative ways of using induced pluripotent stem cells to effectively model neurodevelopment and neurodegenerative diseases, thereby overcoming the limitations seen with present neurobiological models. There will also be an opportunity to learn from industry experts about innovation in growth factor technology to improve reproducibility in neural stem cell research and other related applications.
National manufacturing day
Organized by Make UK, on 28th September 2023, Manufacturers from all over the UK will be inviting guests to visit their factories and sites for a look into how manufacturing facilities operate.
Qkine will be offering an insight into manufacturing high-purity, animal-free growth factors, cytokines, and other complex proteins. Visitors can expect a tour of our brand new state-of-the-art biomanufacturing facility and a presentation from our Manufacture and Operations Manager.
Win a travel grant to ISSCR 2024
There are only a few more days left for a chance to win a £500 (or equivalent) travel grant to attend the ISSCR 2024 annual meeting in Hamburg, Germany. All orders direct with Qkine until September 15, 2023, will be automatically entered into draw.
Order now for your chance to win this grant or gift it to a colleague in your lab or institute. For full T&Cs, please visit our webpage.
Qkine appoints Indian distribution partner, Biogenuix
We have extended our global reach through a sales distribution agreement with Biogenuix, an Indian distribution partner.
Biogenuix, based in New Delhi, India, has extensive knowledge and presence within the Indian life science, clinical diagnostics, and regenerative medicine markets.
TGF-β1 PLUS technote
TGF-β1 PLUS is the world's first animal-free TGF-β1, manufactured for highly reproducible results. For stem cell culture, animal-free growth factors are preferable as they have lower contaminants and higher lot-to-lot consistency.
Read our technote to learn more about its high bioactivity in comparison to mammalian-expressed alternatives.
FGF2-G3 brochure
Qkine provides a thermostable and animal-free FGF2-G3 (hyperstable form of FGF-2) for the maintenance of stem cells.
FGF2-G3 enables less frequent stem cell media changes improving the self-renewal maintenance.
Read our brochure to learn more about it's features, applications and unprecedented stability.
Sign up to hear about the latest in growth factor innovation, new products and cool stem cell science
We respect your time! You will receive update emails only when there is something important to say.  Our privacy policy is available here. You can unsubscribe at any time.