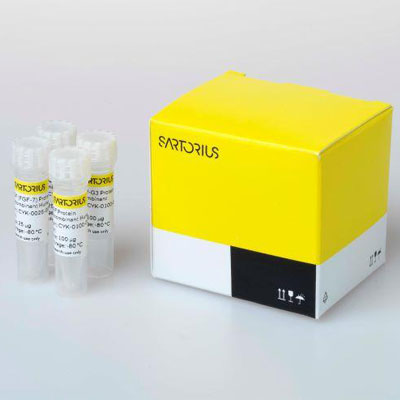 Qkine announces new partnership with Sartorius
This week, Qkine is delighted to announce a new collaborative partnership with Sartorius, a global life science group, to supply growth factors and cytokines for stem cell and organoid research. The new partnership will help to create a comprehensive workflow solution for our customers and will support a larger initiative to enable rapid advancement in the science of advanced cell models.
G-CSF now available
We have recently launched G-CSF as part of our hematopoietic stem cell range. This new, animal-free and high purity G-CSF, has exceptional bioactivity for the culture of neutrophils. G-CSF plays a key role in the proliferation, differentiation, and maturation of committed progenitor cells to granulocytes, such as neutrophils.
This is just the start of our growth factor range for hematopoietic research, with more products coming soon.
Refer a colleague and both receive a £25 Amazon voucher
We are always glad to hear when our customers recommend us to their colleagues in other laboratories or introduce our products to their new workplace. To show our appreciation for this support and to welcome new customers, we have launched a referral program. When you refer a new customer from a different lab or company to us and they make their first purchase, both you and the new customer will receive a £25 Amazon voucher as a reward.
Sign up to hear about the latest in growth factor innovation, new products and cool stem cell science
We respect your time! You will receive update emails only when there is something important to say.  Our privacy policy is available here. You can unsubscribe at any time.