Qkine appoints Japanese distribution partner MBL to extend global availability of its innovative stem cell and organoid culture reagents
Cambridge, UK 16 September 2021: Qkine – UK-based specialist developer and manufacturer of proteins for stem cell and organoid culture – have extended their global reach through a sales distribution agreement with Japanese distribution partner, MBL Medical & Biological Laboratories Co., Ltd. MBL have extensive knowledge and presence within the Japanese regenerative medicine sector.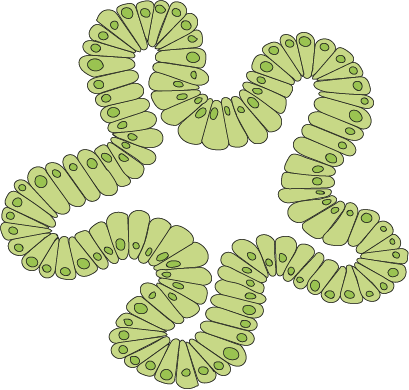 MBL and Qkine share scientific and customer service values
Japan, a hub of stem cell research and induced pluripotent stem cell (iPSC) technology is an important market for Qkine's high purity, animal-free optimised growth factor and cytokine proteins. These proteins are essential reagents used in the culture of stem cells for research and biotechnology applications. The two companies share a focus on product quality and the emerging areas of organoid and organ-on-chip technologies for basic research, personalised medicine and drug discovery.
This distribution agreement between Qkine and MBL will facilitate access to Qkine's entire range of premium quality, animal-free and novel optimised growth factor proteins across Japan.
Mr Ito, Director of Sales at MBL, commented:
"We are pleased to announce the partnership with Qkine Ltd. We, a part of JSR Life Science, have developed and marketed niche factors and cytokines, with a focus on the Organoid and Immune Cell therapy market in drug discovery. Qkine's product lines of animal-free growth factors and cytokines will have strong synergy in our business."
Japanese researchers and the entrepreneurial community are at the forefront of stem cell developments
Japanese scientists, supported by worldwide collaborations, have led induced pluripotent stem cell science since the techniques for making iPSC were discovered in 2006 by Professor Shinya Yamanaka of Kyoto University. For this work, he was awarded the 2012 Nobel Prize in Physiology or Medicine. Japan's thriving stem cell and regenerative medicine sector remain at the forefront of technology development and provides a key market for Qkine's unique high purity bioactive proteins.
Commenting on the agreement, Dr Catherine Elton, Qkine CEO, said:
"We are delighted to be working with the team at MBL to enhance the availability of our products to customers in Japan. Identifying the correct distribution partner in Japan was an important element of our commercial strategy in East Asia and, after careful discussions, we have been fortunate to identify MBL who have shared customer service values and scientific synergies."
About Medical & Biological Laboratories Co., Ltd. (MBL Life Sciences)
MBL is a company of JSR Life Science Group. MBL was established in 1969 as the first antibody manufacturer in Japan and have marketed unique products in IVD for auto-immune diseases, Molecular diagnostics, and companion diagnostics since then. Our company mission (Philosophy) is "We are determined to contribute to human health and medical advancement through our ongoing development of innovative diagnostic technologies." We continue challenging to offer the best value with the highest technologies, qualities, and operational excellence.
About Qkine
Qkine is a Cambridge, UK-based manufacturer of high purity, animal-free growth factors, cytokines and other complex proteins. Qkine combines proprietary production processes with protein engineering technology to tackle fundamental biological and scale-up challenges for the fast-growing stem cell, organoid, regenerative medicine and cultured meat sectors. We have an active R&D pipeline and continually add new products to our range.  Recent additions include the first commercial provision of hyper-stable FGF2-G3 (FGF2-STAB®), and animal-free oncostatin M.